Pregnancy superfoods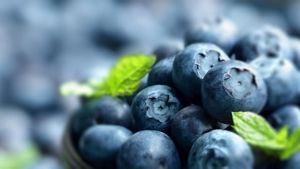 Superior snacks
What makes some foods so super?
Certain foods contain more nutrients or beneficial components than others, leading them to be dubbed 'superfoods'. Although not quite as super as some people believe, these foods are a good way to boost your intake of vitamins, minerals and antioxidants. Learn which nutrient-dense foods to include in your pregnancy diet to support your baby's development and future health.

Vegetables
Dark, leafy veg provide many of the vitamins and minerals that support your baby's development along with a healthy dose of fibre.

Berries
An excellent source of antioxidants, especially vitamin C, which is essential for your baby's growth while helping to fight infection.

Fish
Boost your intake of brain-building Omega 3s with two portions per week of salmon, mackerel or sardines.

NEXT STEPS
Boost your nutritional intake with the following meals and snacks:
Grilled salmon with a spinach and watercress salad
Broccoli and bok choy stir-fry with fish, chicken or pork
A mixed fruit salad of blackberries, blueberries and banana slices
Sardines on wholegrain toast
Baked sweet potato with a healthy topping, such as hummus or cottage cheese
Questions about feeding and nutrition?
Our nutritionists and feeding advisors are always on hand to talk about feeding your baby. So if you have a question, just get in touch.