1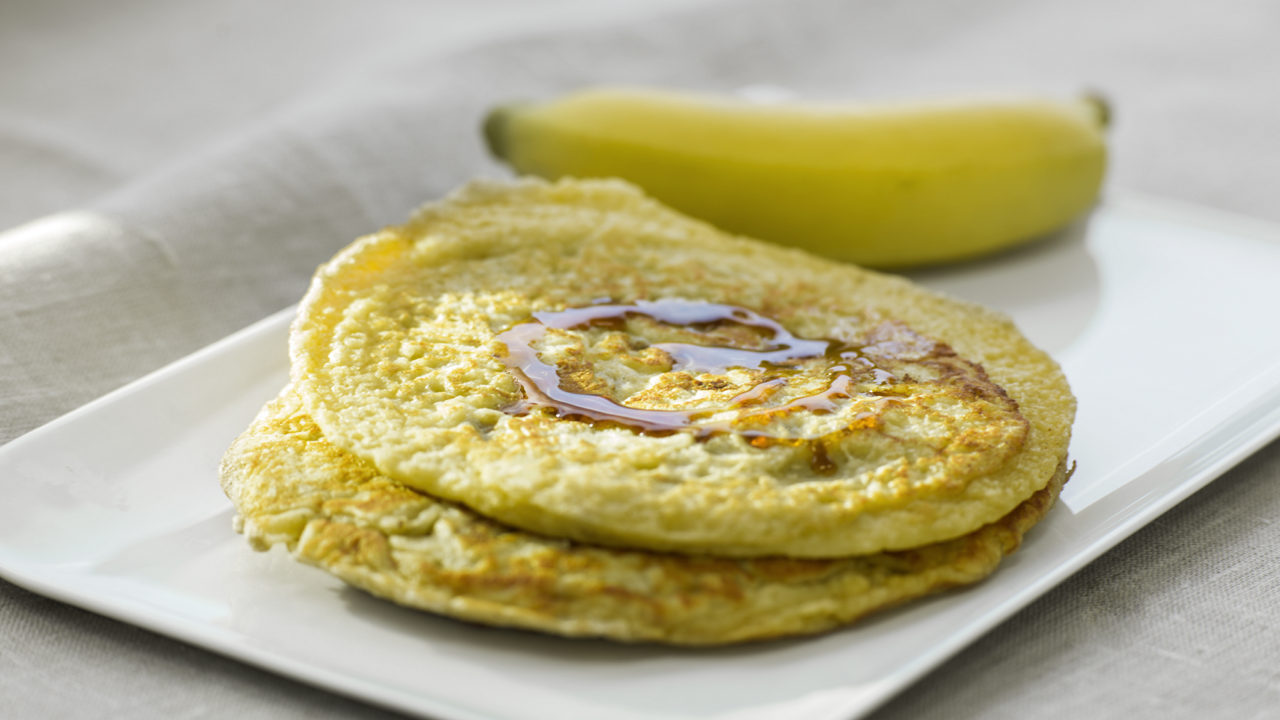 Serves: 8 small pancakes    Cook time: 5 mins   Prep time: 5 mins 
Ingredients
1 banana
2 eggs
Butter/oil to grease pan
Vitamin B12[ingredient item]

[ingredient item]

Method
In a bowl, mash the banana well with a fork until there are no lumps.
Crack the eggs into the bowl and whisk together the eggs and banana.
Grease a frying pan lightly and heat to a medium heat.
Pour spoonfuls of the mixture into the pan in small pancake shapes, heat until set, flip and heat the other side.
Nutritional Benefits
Banana & eggs are both nutritious for your toddler and if they come in the form of pancakes they are sure to eat them up! Eggs are also a great source of vitamin D for healthy bones.
High in:
Vitamin B12
Tip!
You can serve the pancakes spread with a small bit of butter, smooth peanut butter, chopped fruit, natural yoghurt or a drizzle of honey. Take your pick!