1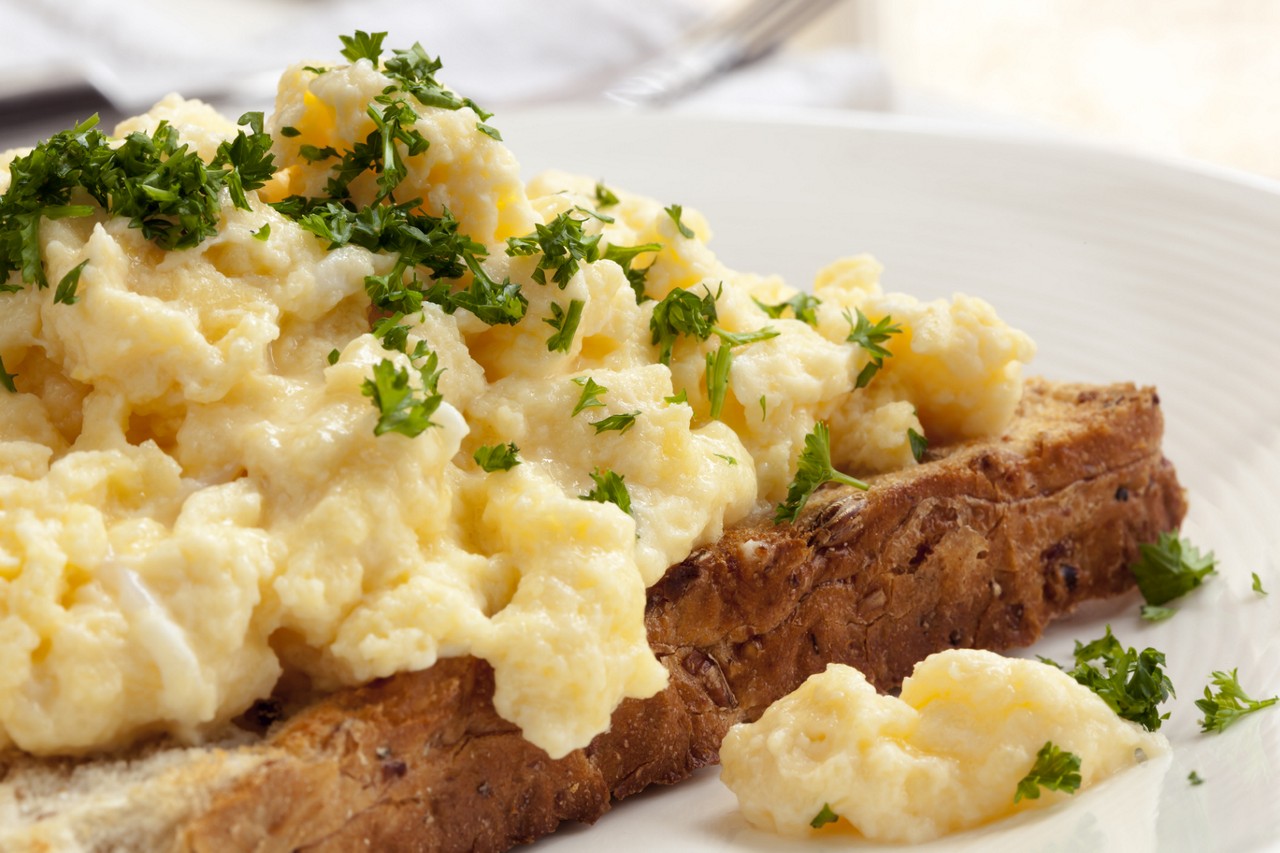 Scrambled Egg and Wholegrain Toast
Cook time: 3-4 mins        Prep time: 3-4 mins        Serves: 2 people
Ingredients
4 eggs
1 tsp oil
2g pepper (to flavour)
2 tbsp semi-skimmed milk
4 slices wholegrain toast
Method
Break the eggs into a shallow bowl and beat well with a fork.
Heat a small amount of oil in a saucepan then add the milk and pepper.
Add the beaten eggs and stir over a moderate heat until mixture is thick and creamy.
Serve on wholegrain toast.
Nutritional Benefits
Eggs are one of the best sources of protein in the diet. This is also a source of calcium and high in Vitamin D which helps absorb this calcium for healthy bones and teeth.
High in:
Folate
Vitamin D
Protein
Selenium
Delicious breakfast, lunch and dinner recipes from our team of nutritionists
Join now for free
Scrambled Egg & Wholegrain Toast