Aptamil Profutura Follow On Milk
Suitable from 6 months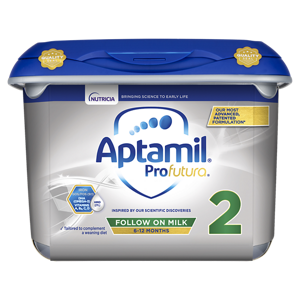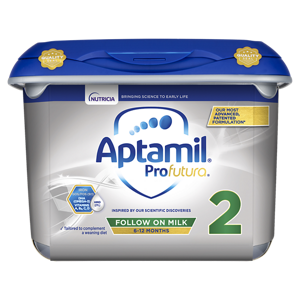 Inspired by 40 years of breastmilk research, our team of scientists have developed Aptamil® Profutura® Follow On milk, our most advanced formulation. Nutritionally tailored for babies from 6–12 months*,the only formula in Ireland with GOS/FOS & 2'FL**. Tailored to complement a weaning diet.
*with iron to support normal cognitive development.
**2'FL (2-Fucosyllactose) and a blend of Galacto- and Fructo-oligosaccharides with 3'-Gallactosyllactose. 3'-GL is a an oligosaccharide produced by our unique process.
Available in the following formats:
800g Powder
200ml Ready to Drink Bottle