Winter has officially started it's already colder and wetter so preparing yourself and your little one for the elements is essential. We have put together some tips for you below, so your baby will stay nice and cosy during those crisp winter expeditions!
What can babies wear?
When going out with your baby you don't necessarily need to wrap them up in cotton wool! It is more practical wrapping them up in an extra layer, which you can then take off if they do get too warm. It is usually recommended that they have one extra layer to what you are wearing. A winter coat, pramsuit or snowsuit are a great shield against the cold (and potential snow) as well as good for layering and adding extra warmth in the pram when out and about. A fleece or blanket with a good layer of insulation and a water repellent exterior for the pram in case it rains or gets windy is essential. You can throw this on and off as needed. A sheepskin pram liner is another option for making sure your baby is extra snug.
Check out some adorable winter snowsuits and pramsuits available from Mama's and Papa's here and from Mothercare here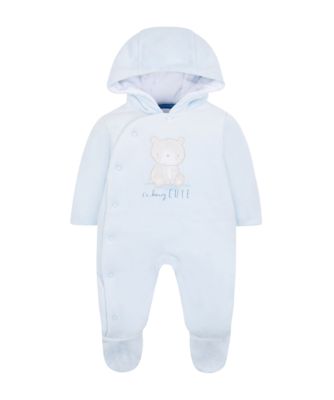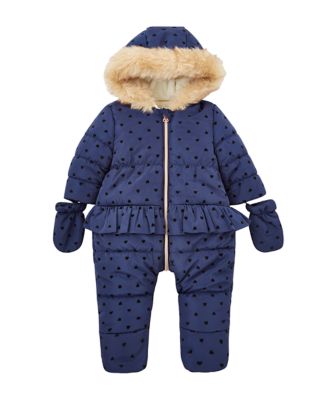 Hat and mittens are also important accessories to travel with. A hat or cap which comes down over ears and ties under the chin will add warmth and comfort as well as preventing the hat from falling off. If your baby's hands are exposed, you can pull some mittens over them. Mittens which are attached to the coat or snowsuit are very handy and less likely to get lost! Check out some of our favouites below.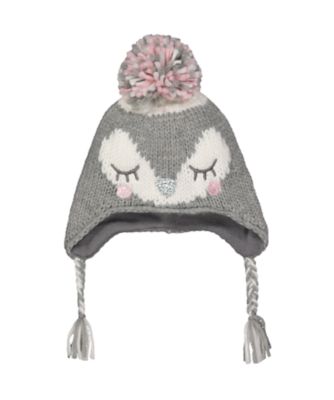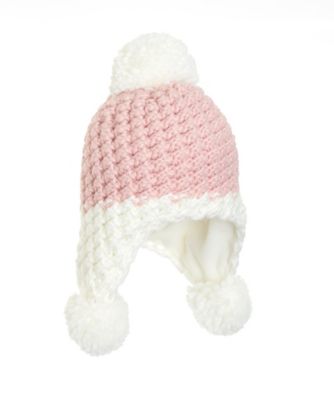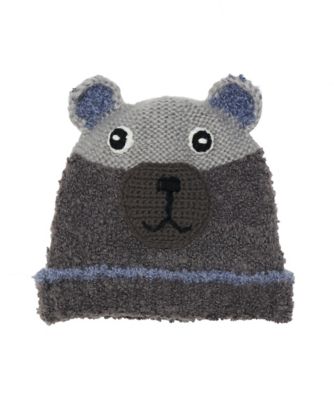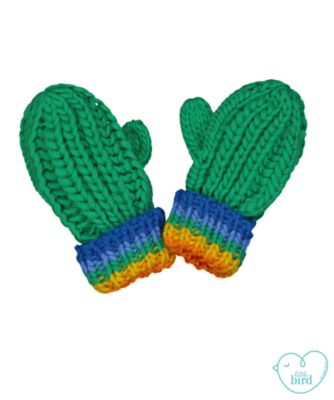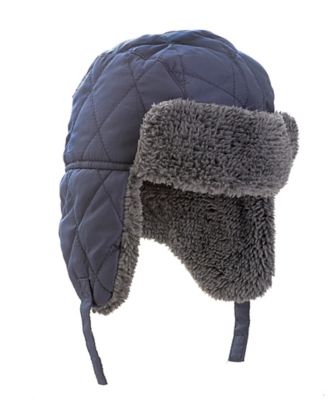 Another thing to consider when travelling in the car is to make sure baby's clothing isn't too bulky in the car seat and instead allow straps to go between legs as normal and use a blanket or fleece or car seat cover to throw over the top of the harness straps instead of under them for extra safety.
How long can babies stay in the cold for?
As long as the elements aren't too extreme it is good for your baby to get some fresh air. However it is important to keep in mind that although you may be heating up while getting some exercise your little one will be sitting still and will feel the cold before you do. It's a good idea to check their little fingers, toes, ears and face regularly to make sure they aren't uncomfortable and look out for nonverbal signals. Also when returning indoors make sure to take a layer off as they will quickly heat up again. Keeping these little things in mind will hopefully ensure your little one has a comfortable and warm first winter!